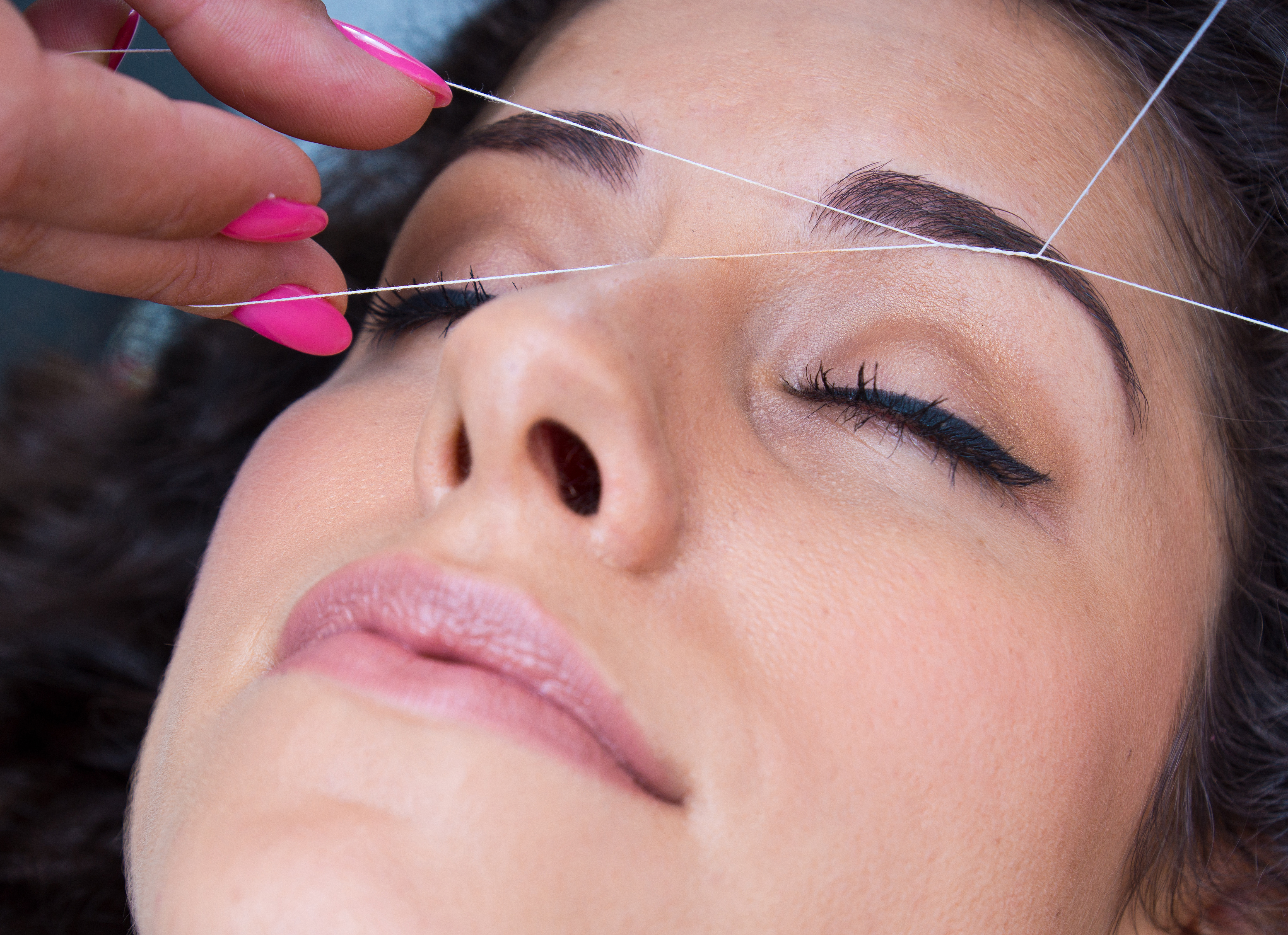 Threading
We have not done a blog post in quite some time and we plan to remedy that in the coming months. Today's installment features a service that is new to our Carleton Place location, threading.
We here at Mahogany are always looking for new amazing products, different techniques and talented staff so when we heard that Raman, our new senior Aesthetician, was skilled in threading we knew we had to offer this service to our clients.
Ever willing to be the guinea pig, I booked an appointment with Raman to give threading a try. Here is what you need to know.
What is threading?
Threading is an ancient hair removal technique that uses cotton thread to remove unwanted facial hair. Its origins can be traced back to ancient Eastern culture and has recently gained popularity in the West – you've probably all seen the popup threading shops at your local mall.
How Threading Works
Raman will take two long entwined pieces of cotton thread and expertly wrap them around the unwanted hairs, removing them in one clean movement. The process is fluid; an almost artistic scissoring motion that gently and quickly removes hair from the root of the follicle.
Solution for Sensitive skin
Threading is a great hair removal solution for those with sensitive skin. Waxing, depilatory creams, and even tweezing can leave skin red, raw, and inflamed. With threading, there is little contact with the skin so there is no skin damage. Threading is a great solution for those using acne medication and people with broken capillaries because it does not cause trauma to delicate facial tissue.
Timing is everything
Another great thing about threading is that it is much faster than waxing. Instead of pulling each individual hair out one by one, threading grabs one line of hair at once, removing it instantly.
Threading eyebrows and other unwanted facial hair is faster than sugaring and even natural waxing methods because there is no wait time for anything to dry or harden. The hair is just gone.
You hear an odd whirring sound as the threads quickly and deftly move over the skin pulling out fine blonde and course dark hairs from the root.
Longer lasting
Raman indicated that the effects of threading last much longer than waxing. After eyebrow or facial threading, your hair will be gone for 3-5 weeks.
No Pain No Gain?
In my experience it was no more painful than waxing, and I am extremely pleased with the results. It was like I had a mini facial, my skin felt incredibly soft and smooth and once I applied my makeup I achieved a really nice, flawless look.
I'm a believer, so much so I have already booked my next threading appointment with Raman.  RIP wax.