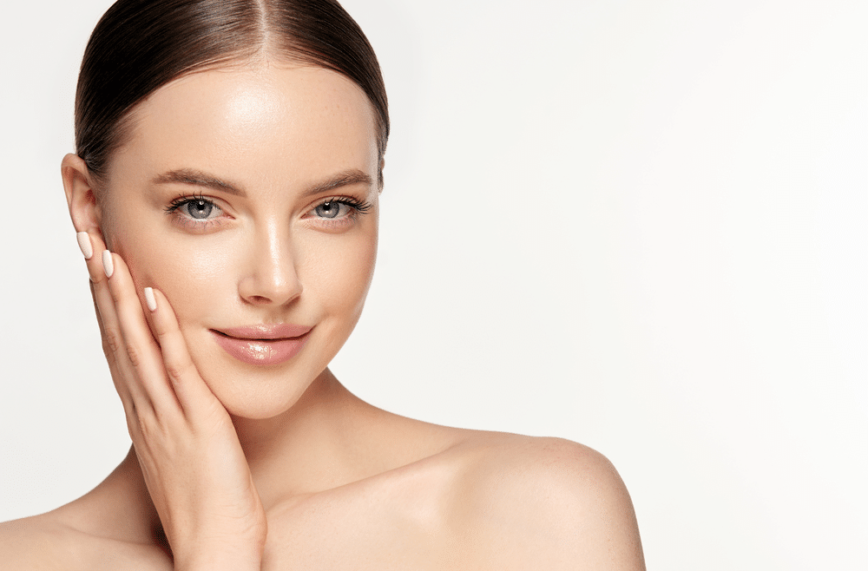 What are dermal fillers and how do they work?
Dermal fillers are used for facial aesthetic treatments and are injected into the skin. They are designed to effectively reduce the appearance of unwanted wrinkles, contour and create volume, and to revitalise the skin. 
Dermal fillers are a fantastic product, they're composed of something called hyaluronic acid. Hyaluronic acid is actually a naturally occurring substance that's in our skin already. As we begin to age our body is less able to make that hyaluronic acid, and that is where we see that decrease in hydration. We see the formation of wrinkles and more pronounced folds in the skin, as well as some volume loss. When injected our bodies think it's our own and says… 'oh great we have some hyaluronic acid. Let's use it!' It binds water and can act as a lubricant and shock absorber in movable parts of the body such as joints. It is also important in the transport of nutrients and in regulating water balance in skin. 
Lift, Fill and Volumize…

 
Dermal fillers provide a structure for the skin to hold on to, basically a little bit more 'scaffolding' is a good way to think of it underneath the skin. The nice thing about dermal fillers is that they create results instantly and there's a little swelling after the treatment. It usually calms down after one or two days, but there's no waiting for results… they're there when you leave the clinic. You will see that your lips are a little bit more volumized, more lift in the cheek, and better definition in the side of the jaw. Wherever we've put the product you can see the results as you're leaving the clinic. Instant gratification! 
How long is a treatment?

 
The treatment time to do the procedure takes about an hour. Each client receives their own individualized treatment plan with some patients wanting multiple fillers put in multiple locations all at once (2 to 3 syringes). Some patients prefer to do one syringe at a time to see the results before the next treatment. That's a great approach! You can get used to the new effect, new look and then decide on the next step. Treatment times are approximately an hour, maybe up to two hours depending on what we're doing.
There's a wide variety of dermal fillers available at Mahogany Medical Aesthetic Clinic, so we are able to pick the right filler for you for the look that you're after. Depending on which filler is used, it will last between 9 to 18 months. It is long-lasting but not permanent and most people get a one year lasting effect.
The most common areas treated are:
Nose to mouth lines (the nasolabial folds)

between the eyebrows (the glabella lines)

lips

 (adding volume and shape)

outer cheekbones

tip of the jawbone
To book a consultation to discuss whether dermal fillers are right for you please contact Margaret at margaret@mahoganymac.com.