Questions and answers about Microblading and how to achieve beautifully custom shaped brows.
What is microblading?
Microblading, also sometimes called "feather touch" or "micro-stroking" is a technique using a super-fine pen (a bundle of 12 to 15 needles) that deposits semi-permanent colour into the skin (versus permanent, ie. traditional tattoos). Microblading gives a very natural look that creates fine hair strokes to look like your real brows. Here is a before and after of brows done by our professional aesthetician Rebecca. You can see more of her work on her instagram page @beccabeauty87.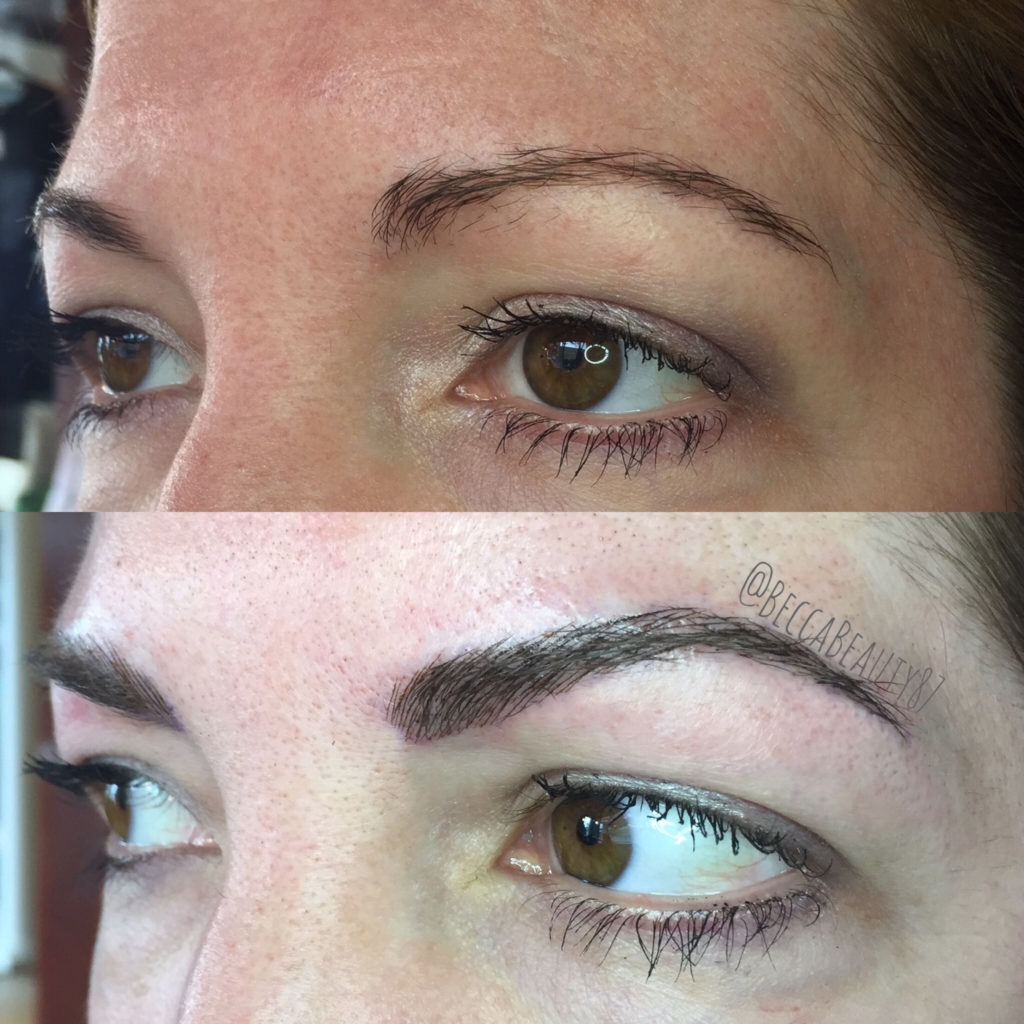 How much does Microblading cost?
A microblading package at Mahogany Salon and Spa is $460. This includes 3 separate appointments:
1. Consultation – 15 minutes
2. Initial application – 2 hours
3. Touch up/fill application within 6-8 weeks – 1 hour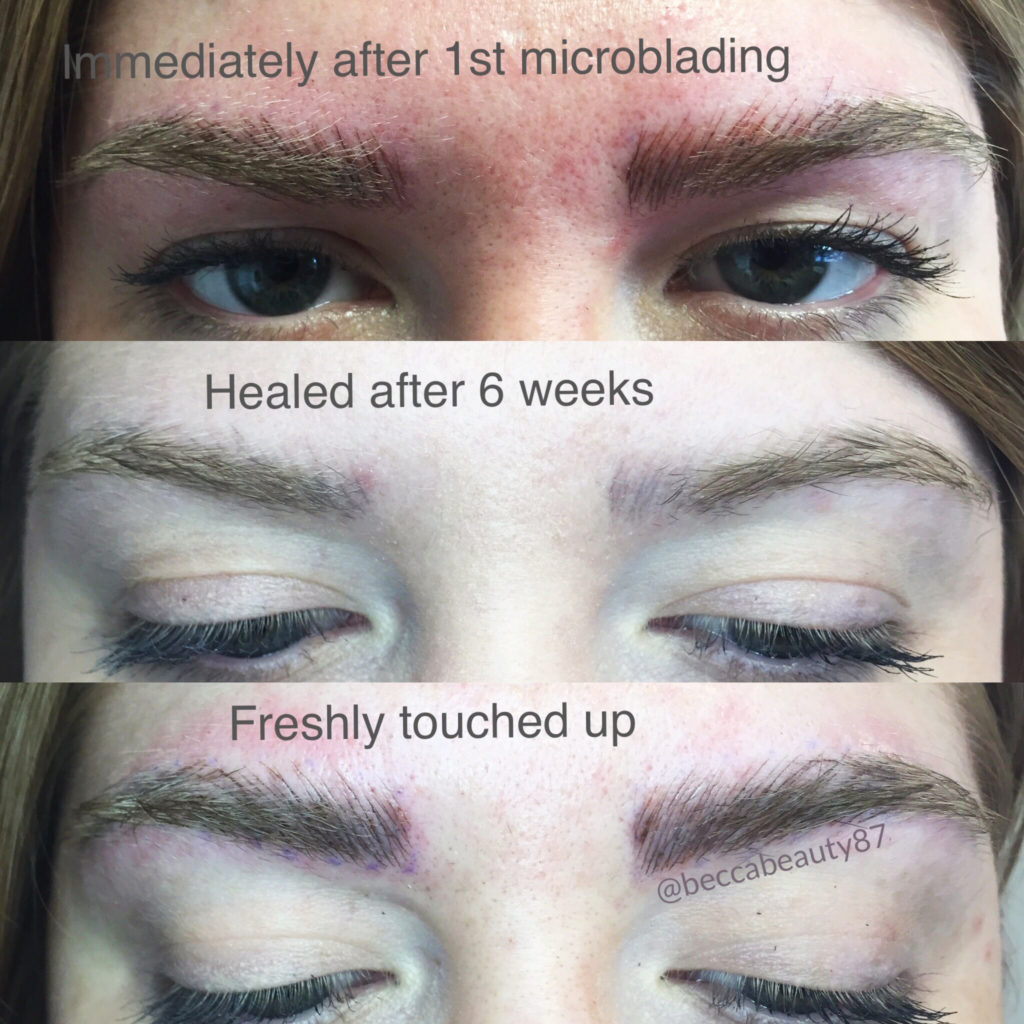 How long does Microblading last?
Microblading can last anywhere from 12 – 24 months depending on your lifestyle. A touch up is recommended after 12 months (please call for pricing, not included in package price).
How do I extend the life of my microbladed brows?

Avoid getting the area wet for up to 10 days, which includes keeping your face dry during a shower.
Don't wear makeup for at least a week.
Don't pick, tug or itch the eyebrow area.
Try to stay out of direct sunlight as it can fade the pigment.
Try to avoid exfoliants, saunas, swimming and excessive sweating until the area is completely healed and you have a follow-up appointment.