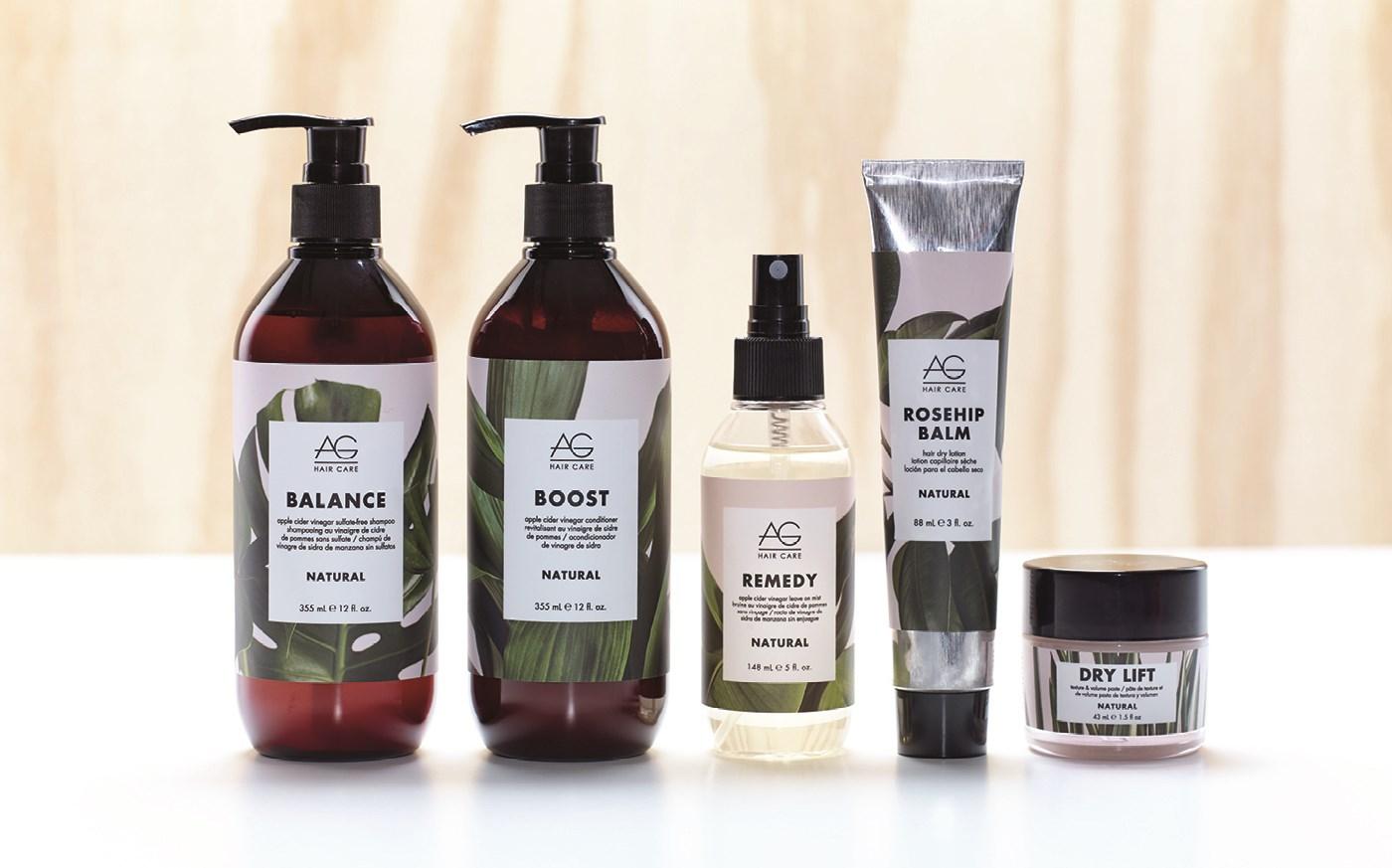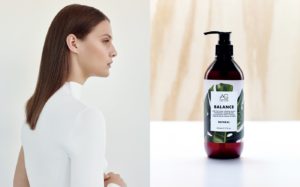 BALANCE
apple cider vinegar sulfate-free shampoo
AG's Balance sulfate-free shampoo is made with over 98% plant-based and natural ingredients. Organic apple cider vinegar is used to close the hair cuticle. It adds shine and organic argan oil and aloe vera help keep the hair moisturized. A custom blend of rosemary, lavender, lemongrass and clary sage essential oils give this shampoo a clean natural fragrance. Use Balance on any hair type, perfect for colour-treated hair.
BOOST
apple cider vinegar conditioner
AG's Boost conditioner combines coconut oil, mango seed butter, rapeseed oil, rosehip oil, olive leaf extract, shea butter and hydrolyzed quinoa with the benefits of organic apple cider vinegar to nourish, detangle, smooth the hair cuticle and seal in moisture. A blend of rosemary, lemongrass, clary sage and vanilla essential oils provides this conditioner with a natural fragrance and the benefits of aromatherapy. 
REMEDY
apple cider vinegar leave on mist 
Formulated with over 98% plant-based and natural ingredients, Remedy leave on mist detangles, reduces frizz, adds shine and balances the pH of the hair. Remedy leaves hair feeling smoother, locks in moisture and restores strength and elasticity.
DRY LIFT
texture and volume paste
Formulated with over 96% plant-based and naturally-derived ingredients, AG's Dry Lift instantly adds volume and texture. Ideal for refreshing second day hair and creating long lasting updos.
THE POWER OF APPLE CIDER VINEGAR
Apple cider vinegar is known for its healing properties. The acidity of apple cider vinegar (ACV) naturally lowers the pH of the hair, closing and sealing the cuticle, locking in colour and leaving hair noticeably softer. ACV is mildly astringent, cleanses the scalp and reduces oiliness.
VEGAN FRIENDLY
Start out with a good hair day. AG has paired apple cider vinegar with plant-based ingredients like coconut oil, mango seed butter, shea butter and hydrolyzed quinoa. The fragrance in each product is natural and made with cold-pressed essential oils that provide an amazing smell. Rosemary, lavender, lemongrass, sage, lemon, lime, geranium and vanilla take the shower and hair styling experience to a whole different level.