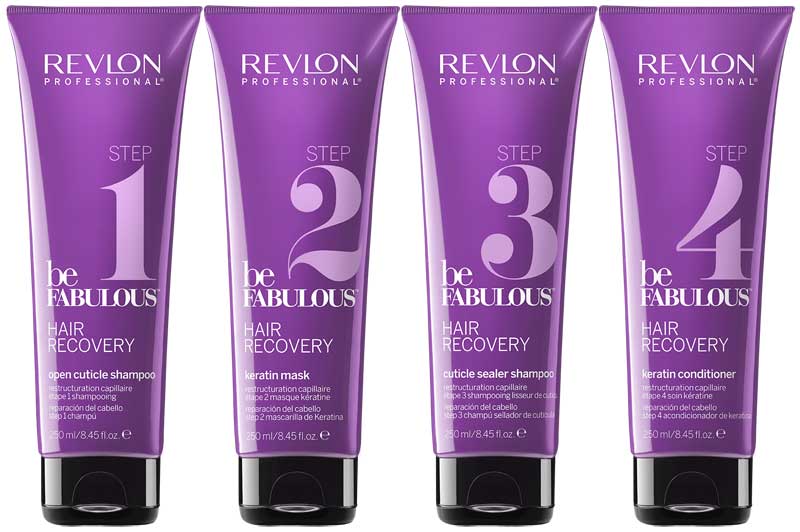 Revlon Professional beFabulous Hair Recovery is here!
Mahogany Salon and Spa presents "A Facial for your Hair"! A 4-step hair recovery treatment customized for your specific needs. There are 3 types of treatments from slightly dry and damaged hair to extremely distressed damaged hair. Our salon professionals will help you define your treatment to enjoy fabulous hair.
The 4 steps include:
Open Cuticle Shampoo – This shampoo cleanses the hair free of existing product and opens the cuticle to allow the hair to soak in as much Keratin as possible.
Keratin Mask – The mask is applied to the hair in 4 sections, wrapped and gentle heat is applied for 30 minutes
Cuticle Sealer Shampoo – This shampoo partially closes the cuticle and assures light, grease free hair for conditioning
Keratin Conditioner – This conditioner seals the hair cuticles completely and traps in the Keratin that has been applied.
Depending on your customized treatment, the results of the Revlon Professional's Hair Recovery system can last up to 8 months!