Special Offers and Products
Mahogany Salon and Spa offers a wide selection of products and promotions designed to provide exceptional value. From the classic to trendy there is always something new and exciting happening at both our locations. Check in regularly as we often have special offers on both services and products.
Our Holiday Gift Card Promo is back!
Purchase a $150 Mahogany gift card and receive a $25 bonus! On now until December 24th.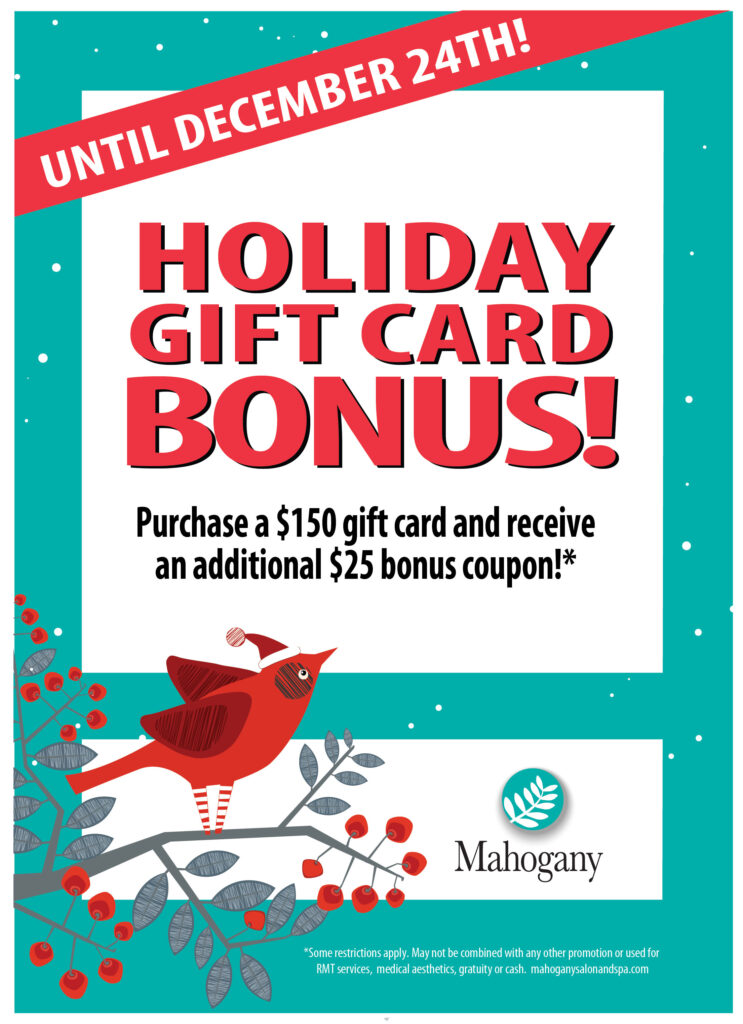 Pedicure of the month
Our feature pedicure for the month of December is Peppermint. Enjoy an peppermint scented milk bath, followed by an exfoliating foot scrub, finished with a soothing hot stone foot massage. Served with a chocolate mint black tea and an after eight mint. Until December 31st.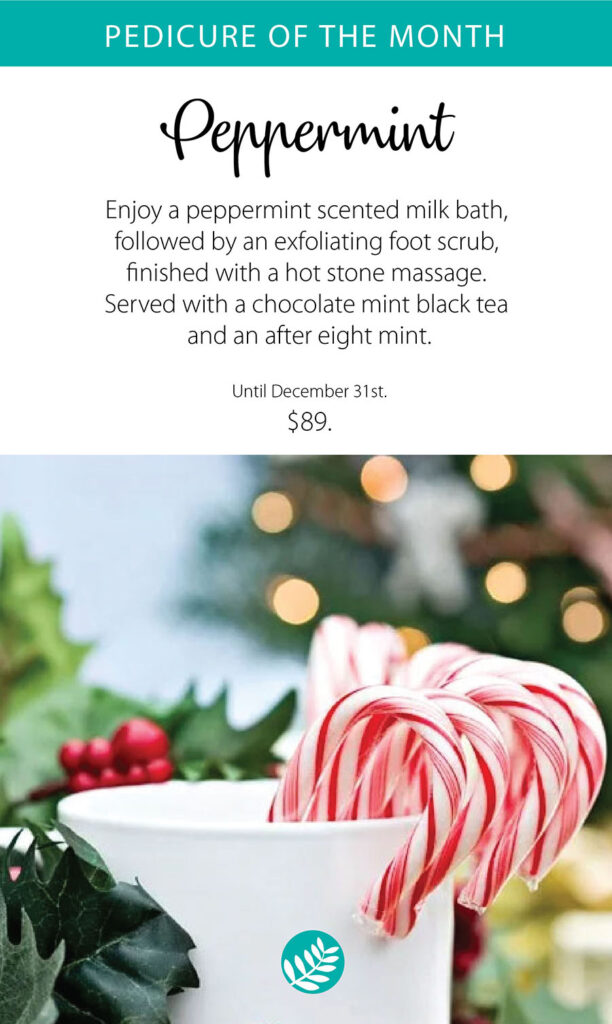 To our Canadian Military Families…
Mahogany Salon and Spa honours all of our Military Families.
Receive 15% off all services (excluding Registered Massage Therapy and Medical Aesthetics services)
weekly from Monday to Thursday. May not be combined with any other promotion.