Special Offers and Products
Mahogany Salon and Spa offers a wide selection of products and promotions designed to provide exceptional value. From the classic to trendy there is always something new and exciting happening at both our locations. Check in regularly as we often have special offers on both services and products.
Covid-19 update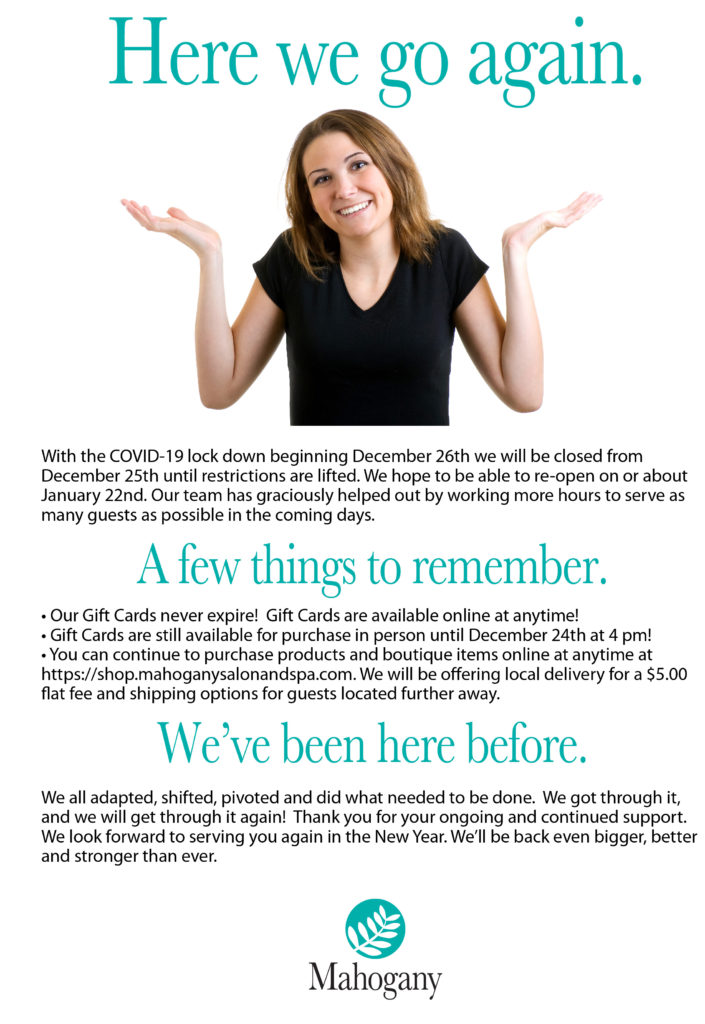 With the COVID-19 lock down beginning December 26th we will be closed until restrictions are lifted. We are, however, open for Registered Masssage Therapy with modified hours. We hope to be able to re-open the salon and spa on or about January 23rd. Our team has graciously helped out by working more hours to serve as many guests as possible in the coming days.
A few things to remember.
• Our Gift Cards never expire! Gift Cards are available online at anytime!
• Gift Cards are still available for purchase in person until December 24th at 4 pm!
• You can continue to purchase products and boutique items online at anytime at https://shop.mahoganysalonandspa.com. We will be offering local delivery for a $5.00 flat fee and shipping options for guests located further away.
We've been here before. We all adapted, shifted, pivoted and did what needed to be done. We got through it, and we will get through it again! Thank you for your ongoing and continued support. We look forward to serving you again in the New Year. We'll be back even bigger, better and stronger than ever.
Please take the time to read this message on COVID-19. Read our COVID-19 Safety Guidelines by clicking here.
Welcome Jenna to the Mahogany Medical Aesthetic Team!

To our Canadian Military Families…
Mahogany Salon and Spa honours all of our Military Families.
Receive 15% off all services (excluding Registered Massage Therapy and Medical Aesthetics services)
weekly from Monday to Thursday. May not be combined with any other promotion.
Give your lashes a lift…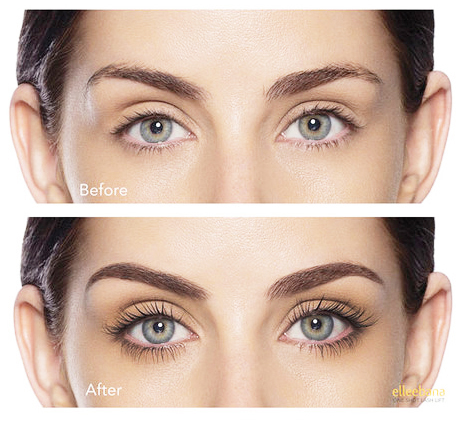 Introducing Elleebana Canada Lash Lift. This Lash Lift is a semi- permanent treatment that gives your natural lashes an illusion of perfectly curled lashes with added definition. It is a great alternative to eyelash extensions, requires very little maintenance and lasts 6-8 weeks! Call our guest service representatives for more information.